Jokha Alharthi has become the first Arabic author to win the Man Booker International prize for her novel 'Celestial Bodies'
Man Booker International Prize
Jokha Alharthi has become the first Arabic author to win the Man Booker International prize for her novel 'Celestial Bodies'which reveals her Omani homeland's post-colonial transformation.
The prestigious 50,000-pound prize, which celebrates translated fiction from around the world, is divided equally between the author and translator. Alharthi's translator was US academic Marilyn Booth, who teaches Arabic literature at Oxford University.
The Man Booker International Prize was established in 2005 and in 2016 became a prize for fiction in translation, awarded annually for a single work, translated into English and published in the UK or Ireland.
The Man Booker Prize launched in 1969, aims to promote the finest in fiction by rewarding the best novel of the year written in English and published in the United Kingdom. 'Milkman' by the writer Anna Burns won the 2018 prize.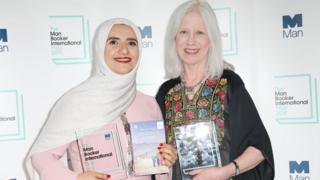 Sharing is caring!